Some of the key metrics as of today are as follows:
1. Training Camps/Workshops Conducted: So far over 55+ distinct trainings with ~22,100 person-days.
2. Resource Persons: Over 110+ State, National and International resource persons have lectured in and facilitated the NIRMAN trainings.
3. Number of Participants: 1410+
4. Full-Time Social Contributors: 390+
NIRMAN participants work on social issues through various avenues like: be a social entrepreneur and start one's own venture, work with different non-profit organizations with an explicit social mission, join the government system and serve the people, avail various fellowships to work on specified social projects or work in the private sector and contribute part time for a social cause.
5. Cumulative Person-Years of Social Contribution: 1100+ years in India's development sector
6. Social Organizations Served: 100+
7. Volunteering in Social Action through Krutee NIRMAN: 6500+ person-days
8. Distribution of Participants:
a. Educational Composition: A mix of diverse backgrounds including Doctors, Engineers, Chartered Accountants, Science-Arts-Commerce Graduates, Social Workers, Lawyers, Journalists, Teachers, Farmers, Film Makers etc.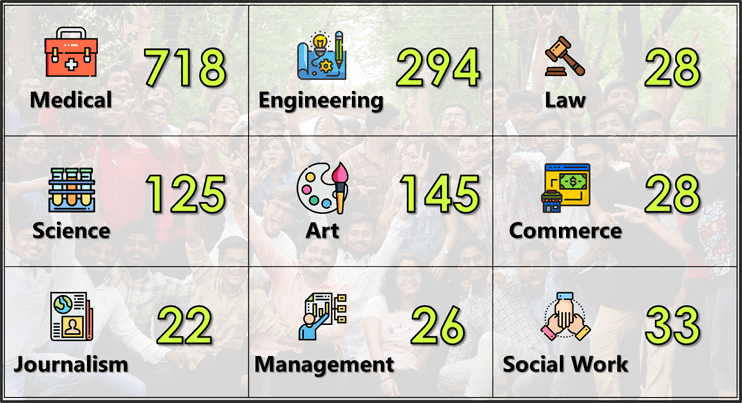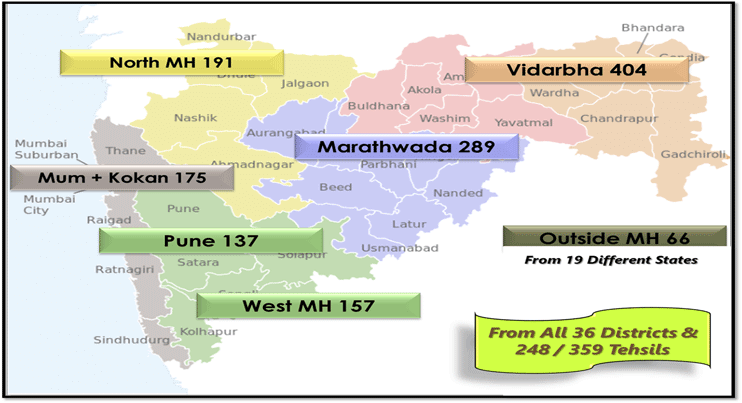 b. Geographic Spread: Participants have come from all the 36 districts in Maharashtra (from 236 out of 358 tehsils in the state), and from 16 other states including Kerala, Tamil Nadu, Karnataka, Telangana, Goa, Gujarat, Chhattisgarh, Madhya Pradesh, Rajasthan, Punjab, Uttar Pradesh, Bihar and West Bengal.
c. Gender Composition: Male/Female ratio is 57/43 (per 100)
d.Many participants from NIRMAN have pursued advanced degrees from some of the top educational institutions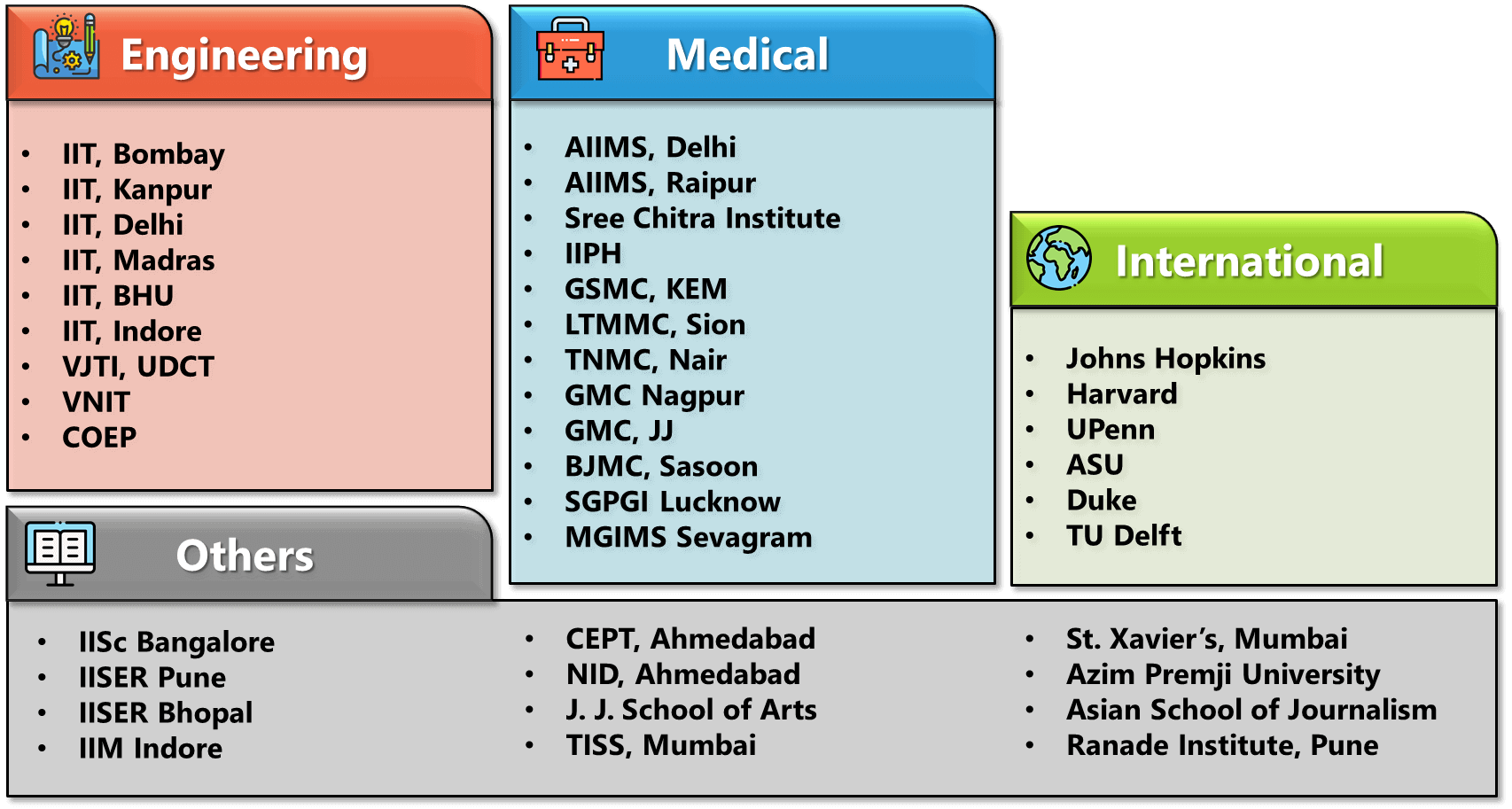 9. Media Coverage There have been over ~150 articles, features, news, interviews about NIRMAN in various newspapers, magazines, TV, radio channels, social media and blogs, including The Wire, Your Story, Times of India, Economic Times, Indian Express, Loksatta, Lokmat, Maharashtra Times, Divya Marathi, Sakal, Sakal Times, Tarun Bharat, Pudhari, Punya Nagari, Deshonnati, Samana, Saptahik Sakal, Lokprabha, Sadhana, Anubhav, Maayboli, etc.
10. Knowledge Contribution/ Research Papers Published: Quite a few NIRMAN alumni have been involved in applied research on socially relevant issues and knowledge creation. Some of their work involves the following: